Torture is considered a crime against humanity. It still persists in various forms even though it is absolutely prohibited by all legal instruments and is not justified under any circumstance. June 26 was proclaimed as the United Nations International Day in Support of the victims of torture vide resolution 52/149 with a vision of complete eradication of torture and effective functioning of the Convention against Torture and Other Cruel, Inhuman or Degrading Treatment or Punishment. All the stakeholders are called to unite in support of the victims of torture on this day.
White Torture
White Torture is a form of psychological torture and is used widely to date and considered the worst technique of torture. The methods used in this torture technique are such that there is no identifiable physical harm or trace of the same. This form of torture is even more dangerous than physical torture in many instances. International Law prohibits both white torture and physical torture.
There is an imminent need to create awareness about this form of torture and make people aware that this is prohibited by law. There is also a need for all the stakeholders to come together and take action against White Torture.
For more information click here and here.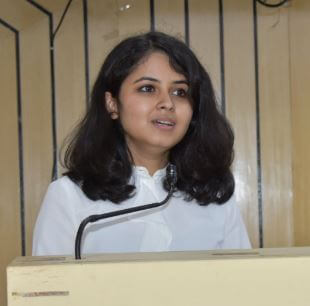 Mahak Rathee
Global Representative (India)
Roya Institute of Global Justice