The youth plays a vital role in nation-building and can take the growth of the nation to new heights. It has been estimated that the youth population will grow by more than 78 million between 2021 to 2030, and the low-income countries will account for almost half of this increase. Hence, it becomes very important to impart skills to the youth not only for their own growth but also for the nation's development.
The United Nations General Assembly declared 15th July as World Youth Skills Day in 2014 with a vision to focus upon the importance of equipping the youth with skills vital for employment, decent work, and entrepreneurship. Skill Development plays a vital role in fostering the resilience of young people, and hence it becomes imperative for all the stakeholders to ensure that there is proper training for the youth to develop their skills.
Sustainable Development Goal 4 is to "Ensure inclusive and equitable quality education and promote lifelong learning opportunities for all." Also, the 2030 Agenda has laid emphasis on education and training, and the agenda focuses upon
(i) quality Technical and Vocational Education and Training (TVET);
(ii) acquisition of technical and vocational skills for employment, decent work, and entrepreneurship;
(iii) elimination of gender disparity and ensuring access for the vulnerable section.
Reimagining Youth Skills Post- Pandemic
The Covid-19 pandemic has impacted everyone in different ways, and the pandemic is yet not over. Young people between the age of 15-24 have been more severely affected by this pandemic as compared to adults. Youth employment fell down by 8.7% in the year 2020, whereas for adults, the employment fell down by only 3.7%. The impact on young women is even worse.
The World Youth Skills Day in the year 2021 will pay tribute to the resilience and creativity of the youth. It is essential to focus upon the recovery post-pandemic, and hence the agenda for this year World Youth Skills Day will be:
(i) to see how the Technical and Vocational Education and Training has adapted to the pandemic and also to recession;
(ii) to discuss as to how the TVET institutions can play a role in recovery and
(iii) priorities for the post-pandemic world.
For more information click here and here.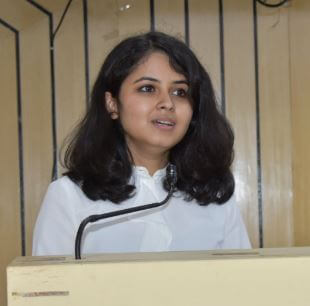 By: Mahak Rathee
Global Representative (India)
Roya Institute of Global Justice