UN General Assembly designated July 30 as International Day of Friendship in 2011 vide agenda no. A/65/L.72 by:
(i) Recalling the goals and objectives of its declaration and the program for action on the culture of peace;
(ii) Recognising the importance of friendship;
(iii) Bearing in mind that friendship can inspire peace efforts and can also help in bridging the gap between various communities;
(iv) Being convinced of the importance of youth and future leaders' involvement.
The United Nations encourages governments, international organizations, and other civil society groups to come forward and organize events and activities which contribute towards the promotion of dialogue among civilizations, solidarity, mutual understanding, and reconciliation.
Actions for promoting the culture of peace
• Education
• Promoting sustainable economic and social development
• Promoting respect for all human rights
• Ensuring gender equality
• Democratic participation
• Free flow of information and knowledge
The United Nations has also posted a video of BTS showing the power of love and kindness.
The government, civil society organizations, and individuals should come together on this day and organize as well as be a part of various activities for the promotion of the culture of peace.
For more information click here.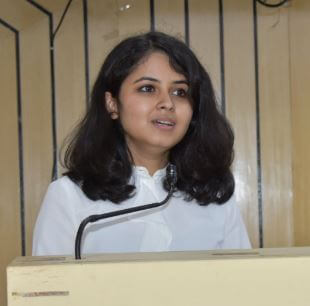 Mahak Rathee
Global Representative (India)
Roya Institute of Global Justice